In this webinar, you will learn more about Secure Remote Access and applying a Zero Trust Framework to securing the Oil and Gas industry.
Digital Transformation is unlocking business value but is also putting once "air gapped" critical OT assets at risk
Complexity of IT in Oil and Gas companies makes OT systems vulnerable to increased cyber-attacks, and proses challenges for secure remote access and third-party vendor management
How to implement a Zero Trust framework to enable more security, efficiency, and scalability in Oil and Gas OT environments
Presented at the Oil & Gas Automation & Digitalization Conference (OGAD), November 2022.
Speaker: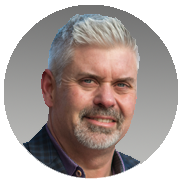 Bill Moore
Bill Moore is the CEO and Founder of XONA, providers of a unique zero-trust user access control and analytics platform for critical infrastructure. Currently focused on helping global power, oil and gas, and manufacturing customers reduce their remote operations costs and cyber risks, Bill has 20+ years of experience in security and the high-tech industries, including positions in sales, marketing, engineering and operations.