Industrial control systems (ICS) are critical to the operation of many essential services, including power grids, water treatment plants, and transportation systems. These systems are often connected to the enterprise, which opens the door for potential cyber-attacks. In ICS environments, access equals control, with exposed remote services being one of the most common attack vectors. Remote services are software applications that allow users to connect to an ICS from a remote location. These services can be used for various purposes, such as troubleshooting, maintenance, and updates. However, if these services are not properly understood or secured, they can be used by attackers to gain unauthorized access to ICS systems.
This presentation explores a deeper understanding of the attack surface challenge for industrial environments, how to identify remote services exposures, and recommendations on how to gain control of your remote logical access.
Speaker: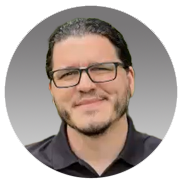 Ron Fabela, Field CTO, XONA
With over 20+ years overall cybersecurity experience and a deep understanding of Industrial Control Systems (ICS), Operations Technology (OT) security and the industry as a whole, Ron is empowering secure industrial access as Field CTO at XONA, leading the charge to enable safe and secure operations for assets owners around the globe. Ron's background is working out in the field: onsite at the power generation, offshore oil, refineries and everything else that makes the things critical to humanity. He's navigated the industry's unique challenges, both culturally and technologically, and has developed the ability to effectively communicate both technical and business concepts to a wide breadth of audiences.