XONA Meets NERC-CIP Cybersecurity Standards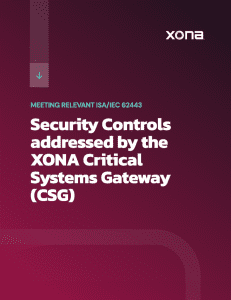 XONA has been third-party tested and complies fully with NERC-CIP Cybersecurity Standards 005-5, 007-6, 011-2 and 013-1. XONA utilizes protocol and system isolation, encrypted display, multi-factor authentication as well as session logging and recording of user access to support this compliance, securing against cybersecurity risks.
To download our full NERC-CIP Compliance datasheet, please fill out the below form.