Dark Reading survey finds that organizations actively securing operational technologies are fully aware of threats to their systems and struggle with securing these unique environments.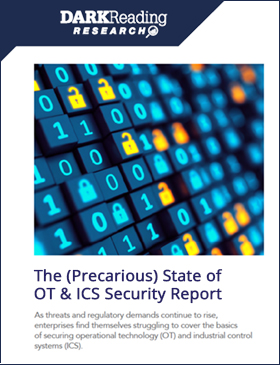 With attacks on operational technologies and industrial control systems on the rise due to various reasons discussed in this report, enterprises are finding it difficult to ensure proper protection is in place for their systems. Dark Reading conducted a survey to understand what is most concerning to OT/ICS security professionals today, what approaches they are currently taking, and the challenges they are facing in securing their OT/ICS networks and assets.
This report dives into cybersecurity, IT, OT, and ICS practitioners' concerns and approaches to OT/ICS security with a focus on secure user access.
In this report, you will learn:
Why attacks on OT/ICS are a growing threat
What types of OT/ICS attacks and which vectors are most concerning
Why is protocol isolation required to shrink the attack surface and disrupt the Cyber Kill-Chain in OT/ICS networks
How to approach security to access these systems remotely
What are the main considerations and features unique to OT/ICS for secure user access
Best practices for secure remote access to OT/ICS